CCR Legal Notice
Any person accessing the CCR website is deemed to accept the following conditions of access. These conditions are to be construed and interpreted in accordance with the laws of Canada and the Province of Ontario.
Access to and use of this site is subject to the following terms and conditions and all applicable laws.
CCR owns or has permission to use the images displayed on this site. All of these images are either property of, or used with permission by CCR. Use of the images without authorization may violate certain laws, including but not limited to those relating to copyright, trademark, privacy and publicity.
Material displayed on this site may be downloaded for personal and noncommercial purposes only (provided all copyright and trademark notices are retained). Distributing, modifying, transmitting or selling the contents of this site without the written permission of CCR is strictly prohibited.
CCR makes no warranties or representations, express or implied, about the accuracy, timeliness or completeness of this site. This site may contain technical inaccuracies or typographical errors. Neither CCR nor any of its affiliates shall be liable for any direct, incidental, consequential, indirect or punitive damages arising out of access to, inability to access, or any use of the content of this site or the content of any site(s) linked to this site, including without limitation any damages to, or viruses that may infect, your computer equipment or other property, even if CCR is expressly advised of the possibility of such damages.
Communications sent to this site or otherwise to CCR by electronic or other use of this site for the posting or transmission (including communication outside this site) of any unlawful, threatening, libelous, defamatory, obscene, pornographic or profane material or any material that could constitute or encourage conduct that would be considered a criminal offence or violate any law is strictly prohibited.
CCR reserves the right to delete, modify or supplement the content of this site, including the content of this legal notice, at any time.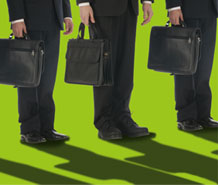 Contact Us
For more information on our services, please read more