Status Reports
Comprehensive information on companies across Canada, the USA & Internationally. See International Reports.
Used by major international credit insurance and credit reporting agencies, banks and financial institutions.
Reports Are Freshly Investigated
Each report is FRESHLY investigated, so you are assured of a complete and up to date report in each instance.
There is no such thing as "nothing on file" and our reports show the actual date the information was obtained.
Small or new company? Need information on management? 
See Individual Reports.
View Areas of Investigative Focus
Customized Reports Available
Contact us for a sample.
Service Times Available
Superflash:
Express:
Normal:
2 business days
4 business days
8 business days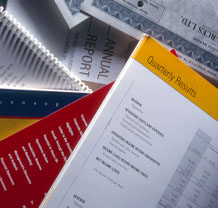 Contact Us
For more information on our services, please read more